Look Expensive: Bake it!
Who wants to get embellished? What if I told you that you can wear gold on your eyes... Looking like a million bucks has never been easier. Glitter move aside! I'm bringing out the gold leafing tonight! Have every wink leave them speechless. Using gold flecks to style your eye looks crafty, sparkly and expensive. You'll need tweezers, clear lash glue, a sparkly package of gold, and of course an open mind.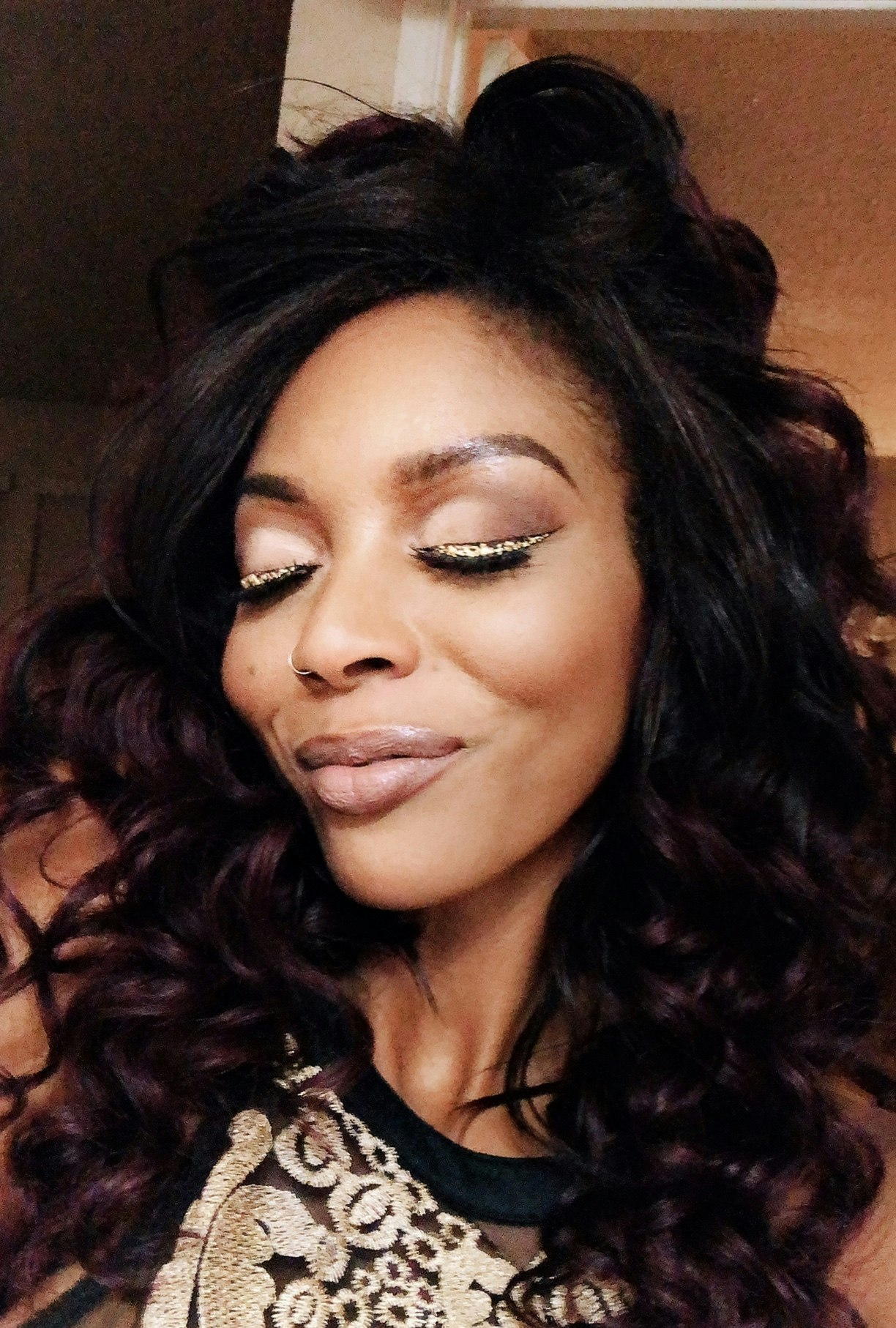 Bake up a treat for your man! Who would've thought baking on your face would be just as sweet?! The mystery behind "cooking up beauty" can now be a tangible concept. Will we stop scaring small children and husbands during the process? Haha, probably not. The outcome leaves your skin heavenly in photos and shine free for hours! I recommend setting your face with your favorite power first, then apply a powdery layer of Airspun Powder in the T-zone and let it sit and "cure" for 5-10 mins while you put something else on. Brush and blend away after. Highlighting under your eyes with this treat will have you looking lit! It pops your countour, controls expression creases, and is an instant youth fix. Who can say no to that?

Hopefully your girlfriends are not touching up their lipgloss looking at the reflection on your face. Don't have your face look like a beacon of light hunny! Snatch the "figurative" soul out of the oil that's thinking about making its debut with Black Opal's Invisable Oil Blocking Gel Primer. Bye bye oil... See you never!
Have this look and have them looking too! Follow the links below to be a Diva on the Low Low!
🙇‍♀️ Like discounts? Use code SHINEFREE to save 15% on Black Opal's Oil Control Gel before 8/11/18 💋
Good luck dolls!
Xoxo
Fiona