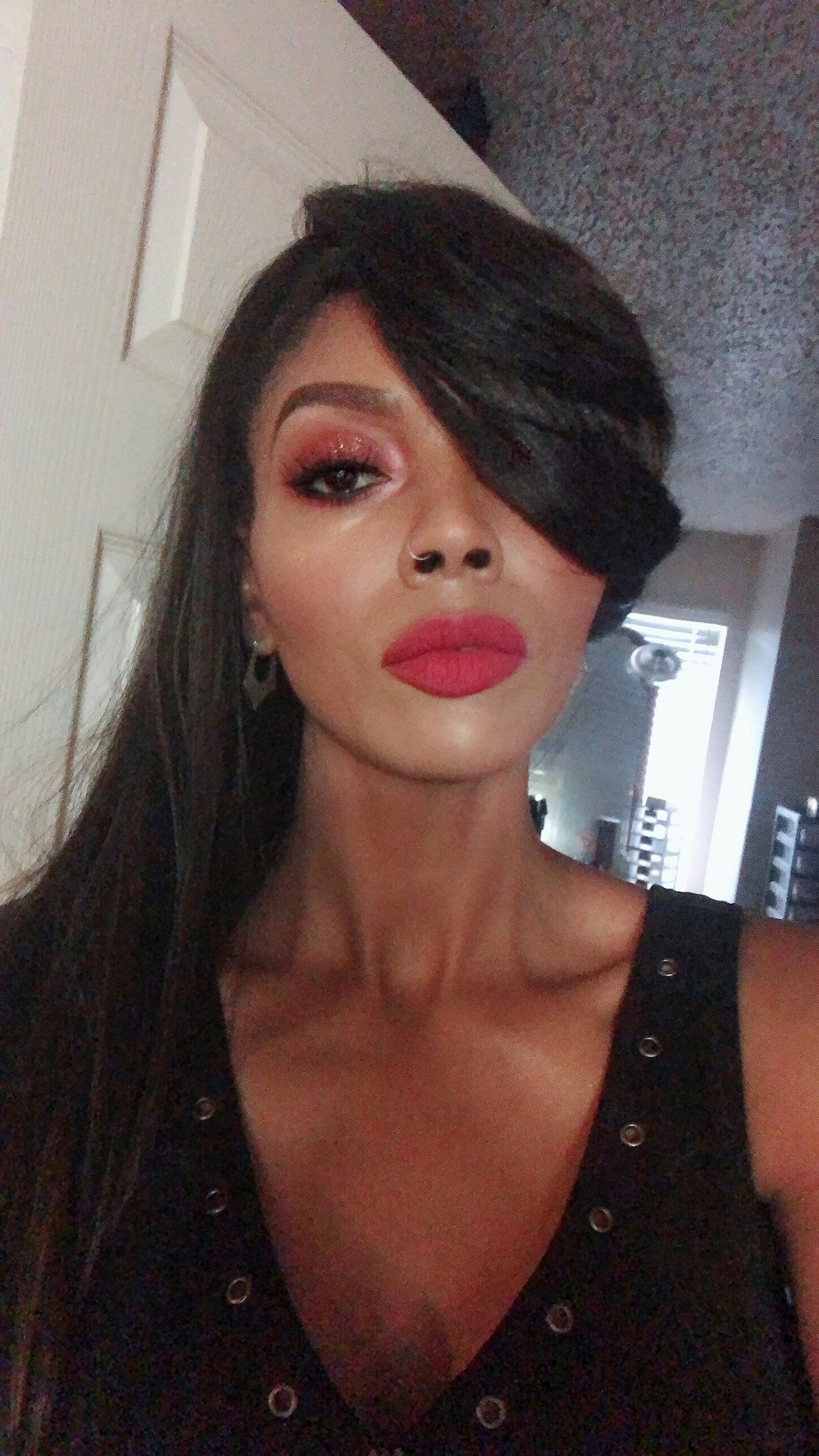 If quality and affordability had a baby they would name her Black Opal!
This makeup transformation had me feeling like a diva all day... literally. Black Opal's makeup wore for more than 14 hours and looked flawless. If you're into an angelic glow and long wear, scroll down to pick out your shade! This is a brand that knows the struggle of finding the right shade for all skin colors. Gone are the days of going foundation shopping only to find out that they only have 2-3 off brown colors to choose from. Not Black Opal ma'am! Not today! To create my glowing long wearing skin, I selected their True Color Foundation Stick. Holy coverage! Smiles all day, yay!
Do you shine bright like a diamond... on your face... all overrr? What?! Your friends can see their reflection on your face? There's a fine line between radiant and excessively oily. Let your skin be clean and pretty throughout the day. For all day shine control, Black Opal swoops in like a superhero with their Invisible Oil Control Gel Primer. My satin finish didn't turn into a smeary finish. Yes!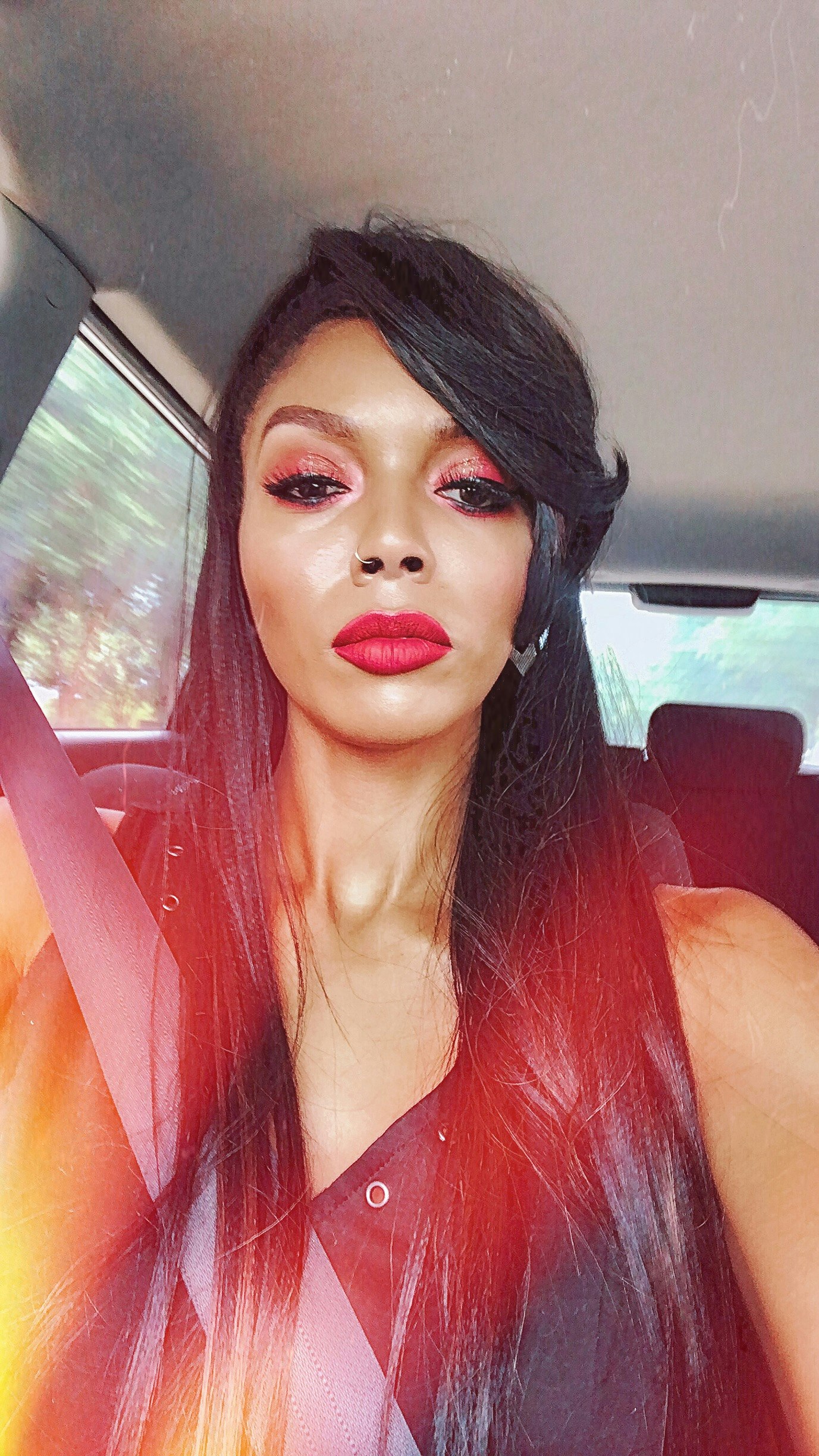 Can we please talk about my monochromatic theme honey? As mentioned in prior posts, I have found a hidden treasure of long wearing ultra matte liquid lipsticks. This is definitely a look that should be named Ruby. Ruby Kisses' Forever Matte Liquid Lipsticks stay put and pretty all day and are multi-functional. I'm all about discovering new techniques that make makeup work for you. I used their formula as a lippy and a primer for my red eyeshadow. I wouldn't be surprised if you could tap some on your cheeks for blush too boo!

And last by not least my smoked out bottom liner had me feeling some kinda way throughout the day. Does your makeup look reflect your feelings? When ever you feel that suductiveness coming on, this ultra dark Licorice Eye Liner is sure to catch those feelings. It is easy to apply and a dream to blend out. No dry crumbles or pulling on your eye. I chose the retractable version to save time in my morning glam routine.
I hope you enjoy my look as much as I did wearing it throughout the day. Bye dolls!
Xoxo
Fiona